We believe that there is no limit to what God can do through us, because nothing is impossible with God.
Luke 1:37
Welcome to the St. Matthew's United Church of Christ website!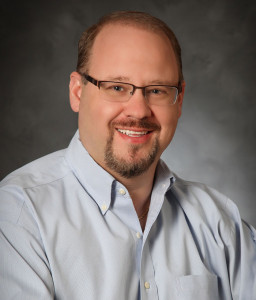 We are a growing, active church that cares and loves to support one another and our neighbor. We participate in a wide variety of hands-on mission projects both locally and internationally. My wife, Carla, and our three sons have been at St. Matthew's since February 2015. Since then, the church has been blessed with an influx of families with children, new babies, and those in various age groups and stages of life.
On Sunday mornings, you will be welcomed by ushers at the door and greeters as you approach the sanctuary. We offer Sunday school classes for all ages – from preschool to adult. During our worship service you will hear faith-based messages from the Bible as we learn together how to apply them to our daily lives. You will also hear traditional music from our chancel choir as well as more contemporary style from our praise band.
Here at St. Matthew's, we are committed to following Jesus Christ together as we journey, praying boldly for alignment with God's will. You will find a variety of ministries; Bible studies, small groups and summer outdoor worship services, all developed to help us in our quest for spiritual growth and a personal relationship with Christ.
No matter where you are in your spiritual journey, we invite you to come visit us and see what God is up to at St. Matthew's!
With the blessings of Christ,
Rev. Bill