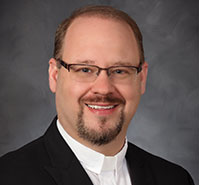 The Reverend Dr. William B. Shrout, Jr.  –  Minister
Rev. Bill became pastor of St. Matthew's in March 2015. As an ordained minister with the United Church of Christ, he has served as pastor of UCC congregations in Maryland, Pennsylvania and North Carolina. He holds a B.A. from Southeastern University, a Master of Arts & Religion, Master of Divinity, and Doctorate of Ministry from Liberty University.
Bill and his wife, Carla, along with their three sons, Blake, Christian and Caleb, reside in Hamburg. In his free time, Rev. Bill enjoys working in his yard, growing plants in his greenhouse, and admiring the beauty of Lake Erie.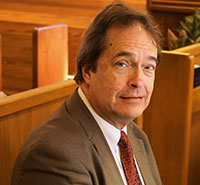 Norman Wahl –  Music Director
Norm has been St. Matthew's Director of Music since 2011. He was the Director of Music at St. James RC Church in Buffalo for 31 years until the church closed its doors. Norm has extensive experience in writing and arranging, as well as performing in churches, restaurants and recording studios. During "normal business hours," Norm is a software engineer.
Norm lives in Amherst with his wife, Maria. He loves spending time with his children and grandson.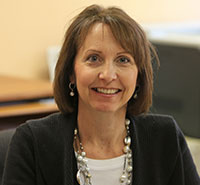 Michelle Kemp – Administrative Assistant
Michelle has worked in the office at St. Matthew's since 2012. She has over 14 years of experience in church administration, and currently serves two churches.
She graduated from Grove City College with a B.S. in Business Administration.  As a member of St. Matthew's, Michelle teaches Sunday school, serves as a Stephen Minister and is on the Board of Christian Education.
Michelle enjoys time with her family, including her two children, and friends. She loves the great outdoors, whether it's hiking, biking or snowshoeing.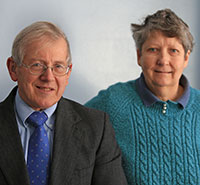 David and Pamela Kaznica – Custodians
The Kaznica's have been our church custodians since 2013. They've been members of St. Matthew's since 1984, the same year their first son arrived from South Korea. Several years later, a second son arrived as well!
Both have actively participated in the life of our church; Dave, by serving as head usher, and Pam, serving as a Stephen Minister and on Altar Guild.
They are Buffalo Sabres fans and enjoy concerts, traveling and having fun with their grandsons, Sean and Liam.